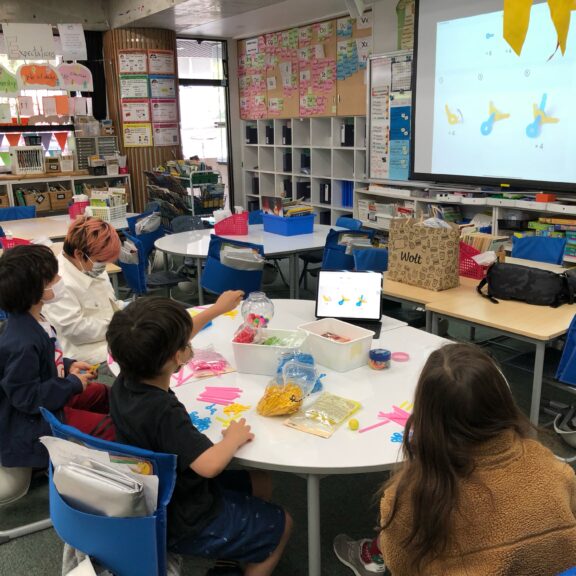 Summer STEAM Camp Week Two
SCHOOLTRIBE STEAM CAMP
SCHOOLTRIBE'S STEAM CLUB IS A SCIENCE, TECHNOLOGY, ENGINEERING, ARTS AND MATH (STEAM) PROGRAM THAT ENCOURAGES CRITICAL THINKING AND PROBLEM SOLVING WHILE STRENGTHENING CHILDREN'S ABILITY TO TURN 2D PROTOTYPES (IDEAS) INTO 3D WORKING MODELS (PRODUCTS).  LESSONS IN SCIENCE PROVIDE AN INTRO INTO EXPERIMENTAL DESIGN AND SCIENTIFIC METHODOLOGY WHILE OUR TECH CLASSES PROVIDE AN EARLY ENTRY INTO ROBOTIC MANIPULATION AND CODING. OUR CLASSES ARE GEARED TOWARDS LEADERS OF THE FUTURE WITH AN INTEREST IN PRODUCT DESIGN AND DEVELOPMENT AND A PASSION FOR CREATING, BUILDING, TINKERING AND PROBLEM SOLVING IN A SAFE AND NURTURING ENVIRONMENT. 
WHAT WILL I LEARN IN THIS STEAM CLASS?
SCIENCE: Explore energy's ability to cause motion or create change.
TECHNOLOGY: Learn to code with computers and iPads using simple commands
ENGINEERING: Develop, test, and refine robotic prototypes.
ART: Design and problem solve as a creative process.
MATH: Change numeric variables to manipulate systems
WHAT ARE THE BENEFITS OF THIS CLASS?
SchoolTribe classes foster children's curiosity and creativity and offer kids the opportunity to explore new passions.  A strong STEAM curriculum in early life lets your child be better prepared for multi-skilled job demands of the future.   Join us on a journey of endless discovery and innovation. Sign up today! 
DAILY SCHEDULE:
8:55am Drop off
9:00-12:00 Robotics and Engineering with LEGO, SPHERO, STRAWBEES, etc…
12:00-1:00 pm Lunch and Recess
1:00-3:00 pm Maker space/ cardboard engineering/ Product/Graphic design
Days and times:
Daily; 9 AM-3 PM
Age:
Grades K-2nd & 3-5th
Location:
Nishimachi International School
Class details
Teacher Profile
Easy Pay